8 Hours in Miami
Last year in August my friend Jimmy and I got on a plane and went to Brazil to see Iguacu Falls, Miami was the second stop on the trip. Here are a few places we went to when we landed. We only had an eight hour layover so we walked around South Beach and tried some Cuban food. We'll be back soon. I hope.
Lebron James left Cleveland for this place and there are plenty of reasons why.
south beach
Lebron James left Cleveland for this place and there are plenty of reasons to visit if not stay for a little bit . Our first stop: South Beach, for the women and clubs. We went saw neither. Instead we searched for the hotel where they shot an iconic scene in Scarface. When we got out of the cab it was pouring, which I am told, is not unusual. But there were still people wandering the streets, playing volleyball on the and drinking on party bus. It took us about 15 minutes to find the place and then we had to fill another 5 hours so we went to get some Cuban food at Puerto Sagua.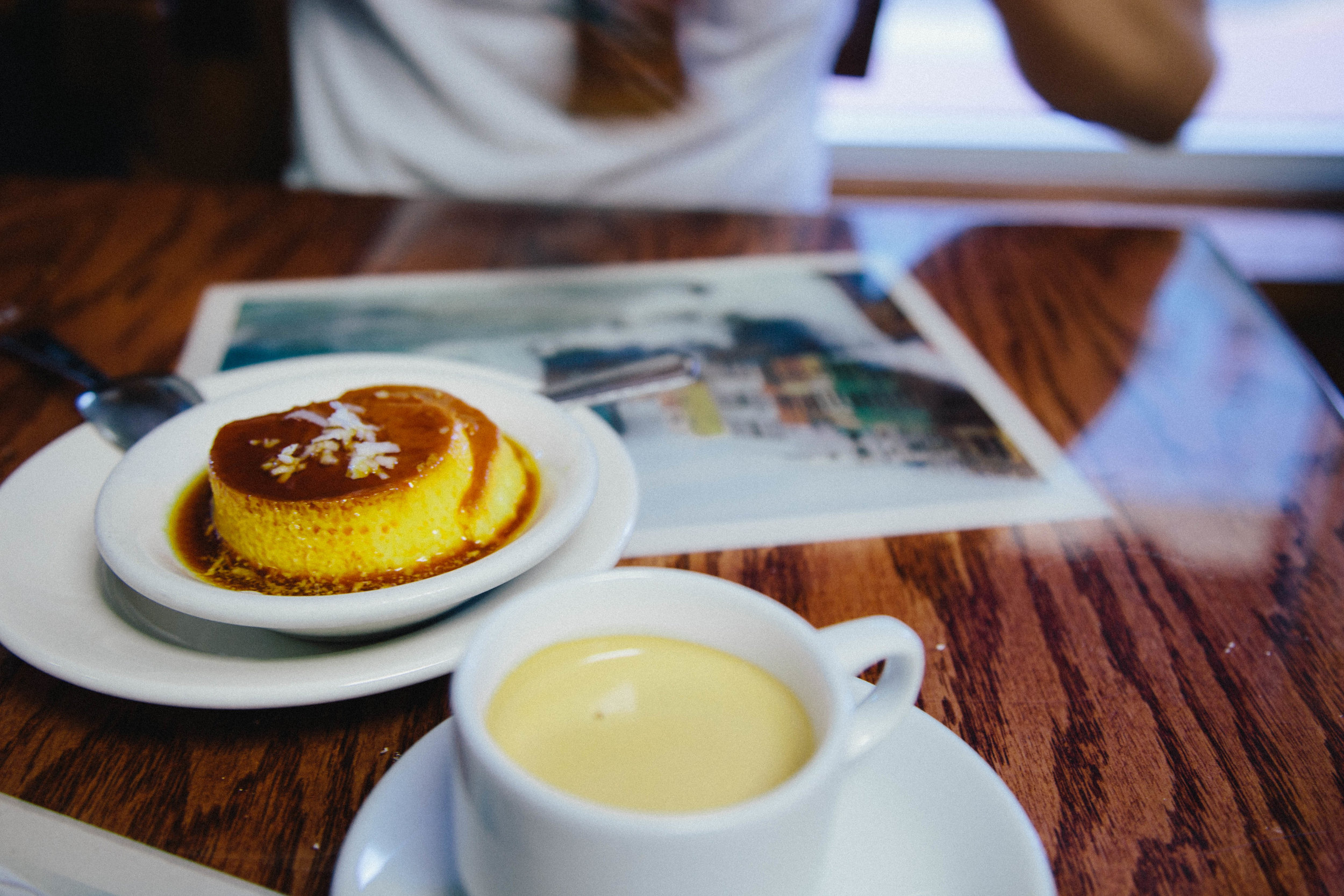 This place is a national treasure.
Puerto Sagua
If you've never tried Cuban coffee, you have been missing out on an important aspect of living. I don't even like coffee and I'm telling you I would sell my soul and part of my first born (cat) for a sip of this coffee. It's rich and from what I've observed filled to the brim with only sugar, but it is amazing and worth the heart attack if you are under forty. Anyways, we had more than just coffee here so let me get into some of my favorite dishes: Paella and the flan. The paella is filled to the brim with seafood served to you in a giant dish (not pictured, for reasons unknown) be wary, it goes by quickly. Flan is my favorite dish (of all the food groups ) which is why it is pictured is soft and is covered in a rich coconut and caramel sauce, the flavor was distinct but not unfamiliar.